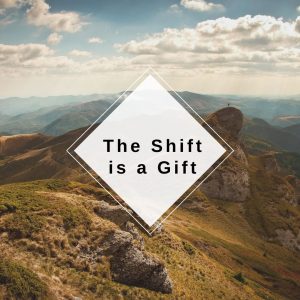 Ready…SHIFT!  Those were the famous words of my dad.  The year was 1969.  I was seven years old.  Dad was driving his 1968 VW Beetle.  Mom couldn't see us.  The adventurous dad was teaching his curious daughter how to shift the car on the way home from piano lessons,  Even though he was steering, pressing the gas and the clutch, I felt like I was "driving" the car.  What a thrill!
Subsequent "shifts" in life have happened over the years–some of them wonderful and some of them difficult.  These last several months have created unexpected shifts in our lives.  Some of them have been merely frustrating, some of them surprising or stressful, some of them devastating, and some of them refreshing,  Most of the shifts or adjustments have required more thought and wisdom than the simple shift of car gears.  Our mindsets and lifestyles have required major shifts…how we each experience isolation, loss, stress, family dynamics, work changes or loss, financial and business changes, parenting and education, political and media input, racial injustices, natural disasters, mental health, and so much more.  The experiences and responses vary with each individual.
"All that can be shaken will be shaken." (See Hebrews 12:27-29)  This is the word God gave me in January 2020.  When He indicated that things would be shaken this year, I honestly didn't understand what it would encompass.  Needless to say, it involved more aspects of life than I realized it would.  The good news in that Scripture is that once all that can be shaken is shaken, what would remain is the unshakable kingdom of God.
This shift in our lives, I believe, is meant to shift our attention from things that are temporary on this earth to God Himself and the eternal things of God.  In essence, God is (I know this sounds weird) doing us a favor by shifting our focus onto the love and steadiness that is Him.  He's where our help and comfort reside.  What has shifted in me?
– Regular examination of what things / people had been placed ahead of God.
– Realizing how many everyday things I had taken for granted.
– Fully understanding the importance of family and friends.
– Realizing how much we need God in every thought, word, and action – that each would be filled with grace.
– Understanding that busyness and buildings don't replace people, relationship, and time with God.
What is God speaking to you this season?  One goal I believe He has for each of us is that we would emerge from this season changed – into increasing Christ-likeness.  He wants us filled with the attitudes and actions of His kingdom that cannot be moved or shaken.  He wants us filled with righteousness, peace, and joy.  In that, I encourage you to take time to listen to what God is saying to you every day.
Ready…SHIFT!